They say 'a brand exists in the minds of consumers.' It takes years of careful hard work to build that 'position' in the minds of customers – feelings and experiences customers associate with a brand's products and services. Successful brands ensure that every time a customer interacts with their brand, they fulfil this innate expectation. As contact canter executives, when you represent a brand, you have an excellent opportunity to elevate this 'position' to an even higher level with every customer conversation that you have. Here are a few easy ways that you can prepare yourself for being an effective brand custodian on the frontlines.
Get the brand 'promise' and 'voice' right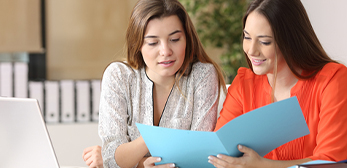 Read up about the history of the brand and get a good understanding of their culture and values. Look at their marketing campaigns, go through their website and social channels. Get a firm grasp of what the brand stands for and what's its larger 'calling'. The more you understand the 'brand', the more natural and authentic you will be in your interactions.
Choose the 'brand' communication style consistently
Each brand has their own style guide in terms of how they greet customers, what's the tone used and unique phrases used while starting and ending the conversation etc. This may seem too easy, but it's important that you shape every conversation within the contours of these guidelines to deliver the same experience consistently. It may be the 10th interaction for you but for the customer it's the only one with the brand and they will judge the brand on their personal experience. The trainers and quality team will help you ace these finer aspects of communication.
Leverage the 'visits' from clients
You will have opportunities to interact with client visiting executives – SMEs, master trainers etc. on more hands-on matters as well as business leaders who will interact with you in road shows and town halls to help you understand core customer service strategy, and key channels of communication for the brand at present and going forward. These interactions are a great way to get a closer look at what the priority areas are for the 'brand' and how the customer engagement strategy is evolving and how you should shape your interactions to align with these broader brand mandates.
Being a brand custodian is a privilege but also a responsibility! With consistent and proactive efforts you can emerge as a true brand representative and be a role model for your peers to follow. Remember, when you delight a customer with your brand-aligned conversation, you would have just elevated the 'brand position' a notch up!