Who better to tell you about us than our people?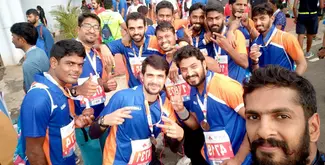 At HGS, we have collaboratively discovered the power of teamwork and how this helps unlock each of our strengths. When you join us, you will be a part of a supportive team, an atmosphere that encourages you to take on new challenges, and countless opportunities to realise your potential as we unite for a common goal—great customer service.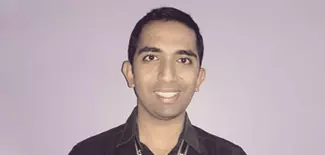 Pramod Rajashekar
Assistant Manager-Operations, HGS India
From personal experience, I think HGS is great for those starting out in their careers because of the exposure it offers and overall friendly atmosphere. It teaches you lot to move forward as a professional.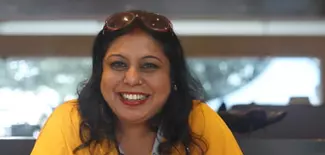 Neelam Yadav
Sr. Quality Analyst, HGS India
I joined HGS in 2007. I have had a very happy journey here. At this point, we are not just working with HGS; we are one big family. That has been my biggest take-away from spending a decade here.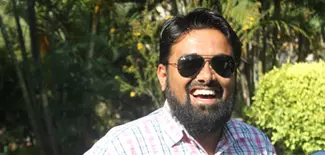 Aafaaq Mahamood
Manager-HR, HGS India
I've been working in HGS for the last 10 years & my favorite aspects would be the friendly atmosphere & employee-friendly policies. The best part is we are never made to feel like outsiders. We are one team here.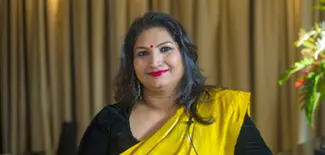 Geeta Rajput
DGM-Operations, HGS India
Very proud to be associated with a company like HGS. I've been here for over a decade! It's a progressive company with young and energetic leadership. Easily one of the best employers in the industry.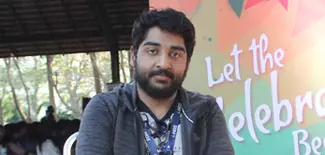 Vamshi Anand
AGM-Business Transformation, HGS India
HGS is a flat organisation where everyone is receptive to your feedback. My favourite part of the job is the sheer challenge. Work that comes to me is always complicated, so variety is also a constant.
Our
Recruiters Speak
Our recruiters, your first points-of-contact, are the best people to give you a wholesome picture of everything a job with HGS would entail. Catch all the pertinent points they make about life at HGS.
​​​​​​​
Mithun Krishna
Sr. Executive-Talent Acquisition
At HGS, we employees are not only engaged with our work but also indulge in finding other passions. I think this is why we are driven to grow, not just professionally but also in our personal lives.
Pallavi A S
Deputy Manager-Talent Acquisition
People always come first in HGS. The work environment is very employee-friendly, and the general culture is focused on working as a team. Since the work itself is fast-paced and dynamic, the challenges help you become stronger, not just professionally, but also personally.
Enter A World
of Opportunities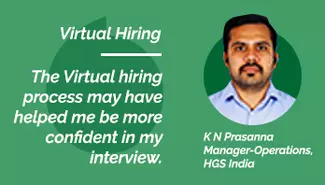 Prasanna is an operations manager at HGS India. He shares with us his experience of our virtual hiring process, in the context of the COVID-19 pandemic.
HGS: Describe your experience of getting interviewed virtually.