Have these 3 qualities? You will be a sought after 'social care executive'!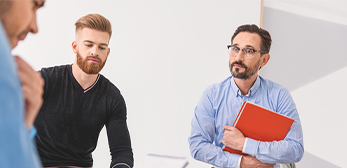 Social channels have become key to customer engagement strategy for most brands big or small. Today, brands are using social channels for marketing, customer service as well as listening to their customers. Given the continuous buzz of conversations, large companies are using the latest technologies such as AI and several social listening tools to help prioritize the conversations that require a response and an action. Once a conversation is shortlisted, human agents or the social care executives as they are popularly known have to do the critical job of interacting with the customers regarding their queries, concerns as well as duly acknowledge the moments of delight they might have expressed.
As you know, social customer service is a completely different ballgame, compared to traditional phone conversations, the latter being essentially a private instance not to be known to more than a handful of family members and friends. But on social channels, the entire world including the band's current and potential customers can weigh in on what transpires between the customer and the social care executive – the words used, the tone, the speed of response and the suitability of the resolution are for all the other people to see, shaping their impression about the brand. On the other hand, unlike the phone agent, the social care executive has visibility into the customer's publicly available profile details which may offer useful context to craft an appropriate response. Given the dynamic yet sensitive nature of this role, what are some of the top qualities that brands seek in their social care executives? Let's find out.
Adept at 'digital' skills
This is kind of obvious but the person needs to be absolutely comfortable traversing the digital world. Often these skills don't require formal training but knowledge and expertise of navigating through the myriad social platforms and being accustomed to 'social-specific' lingo as well as its nuances is necessary. The ease, confidence and intuitiveness that comes from familiarity of the digital world – are all important to excel at this job. The 'Digital' mindset and ability to think on one's feet are fantastic set of qualities to be successful as a social care executive.
Empathetic, creative and witty
Every social interaction that a brand has with a customer has the potential to go viral – in a positive or negative way. Empathy is a hall mark of every great customer service professional and probably even more so of social care executives. When a customer posts a negative comment, a naturally empathetic person will respond in a much more calming and reassuring manner, diffusing the tension and potentially avoiding a viral instance that affects the brand's reputation.
Conversely, when a customer shares a positive comment, an agent's creative-in-the-moment, and spontaneous response can delight the customer. We all appreciate moments of genuine wit, warmth and an element of surprise in our social conversations. These unexpected interactions are known as 'joy shares' and serve to deepen brand affinity and loyalty. As a brand executive on the frontlines, amplifying 'positivity' around the brand is your key responsibility and increasing the 'joy share' moments helps create just that.
Diverse interests and life experiences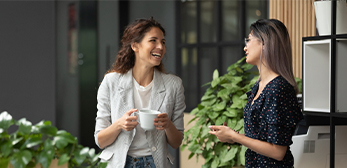 One of the best qualities to have as a customer care executive is to be able to relate to the customer. The customer base is often quite heterogeneous— and varies greatly from brand to brand. A person with diverse interests, life experiences and a curious mindset will instinctively be able to strike a chord with a customer. In today's increasingly global world, having respectful mindset towards diversity including cultural, economic gender-based is equally vital.
It's not a stretch to say that a brand's perception is built or broken every single second on social channels. The social care executives, have the huge responsibility to ensure that the brands they represent stand tall among all the noise. If you have these qualities then you are ready to join the legion of these modern-day brand advocates.