Who better to tell you about us than our people?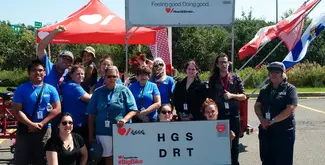 At HGS, we have collaboratively discovered the power of teamwork and how this helps unlock each of our strengths. When you join us, you will be a part of a supportive team, an atmosphere that encourages you to take on new challenges, and countless opportunities to realise your potential as we unite for a common goal—great customer service.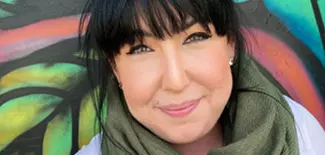 Krissy
Regional TQ Manager, HGS Canada
When I started with HGS, I started at an agent level, which provided me with insight and experience to assist me in obtaining new and higher positions within HGS. You learn so much in how to communicate with others, which seems simple but HGS provides you with tools to assist with personal growth. If you show interest and initiative you will succeed with HGS.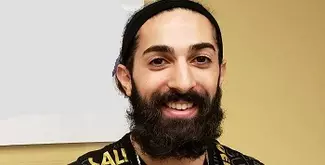 George
Operations Manager, HGS Canada
I have been with HGS since January of 2015, and I started as an agent for a French cable queue. I got the role of Team Leader in March 2017 and I've been supporting teams of bilingual agents in multiple queues. Through my work here at HGS with our clients, I have learnt many lessons in leadership. I can proudly say that I have done justice to every position I have held in my time here.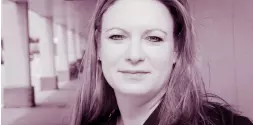 Kimberly
Regional Training & Quality Manager , HGS Canada
HGS definitely shows that they want to invest in their staff. Take the ReadyNow program, for example. There has obviously been a lot of thought and expertise put into designing it. I didn't just learn the "how to" of our processes. I also learned about perceptions, and how we can be a part of a team that is willing and able help each other grow.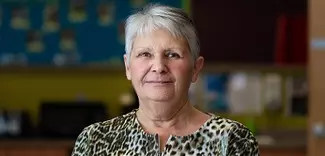 Ghislaine
Bilingual Customer Service Representative, HGS Canada
Lorsque je cherchais un emploi après avoir quitté mon emploi précédent, je ne pensais pas qu'un centre d'appels était le bon choix. Cependant, depuis le premier jour, je savais que c'était mon nouveau domicile. Je commence ma 4ème année de service. Je sentais que les gens autour de moi voulaient que je réussisse. Leur soutien et leurs encouragements ont été remarquables.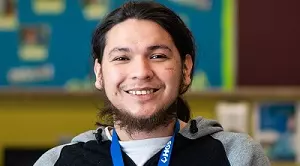 Harley
Customer Service Representative, HGS Canada
I started with HGS back in 2017 at another location, and as my circumstances changed, I was happy to be able to continue my role by transferring to another HGS location. My experience with HGS has been extremely positive, and my learnings and growth here have been immense.
Our
Recruiters Speak
Our recruiters, your first points-of-contact, are the best people to give you a wholesome picture of everything a job with HGS would entail. Catch all the pertinent points they make about life at HGS.
​​​​​​​
Sid
Sourcing Specialist
HGS Canada offers a friendly, fast-paced environment for people who are looking to grow their careers in a variety of fields. The culture fosters input & innovation as we are always asked: "What do you think?" The work environment is first-rate, and you are continually exposed to new technologies and ways of doing business. I love the fact that you are always challenged and supported to develop your skills, in a working environment designed for you to succeed.
Jennifer
Recruiter
Being a recruiter for HGS allows me to do two of my favourite things: meet and talk to new people, and contributing to the betterment of the company. Finding the best people to add to our team makes me feel like I'm helping everyone win.
Enter A World
of Opportunities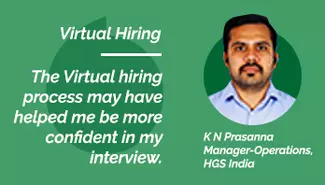 Prasanna is an operations manager at HGS India. He shares with us his experience of our virtual hiring process, in the context of the COVID-19 pandemic.
HGS: Describe your experience of getting interviewed virtually.

Izudin is an Operations Manager at HGS Canada. He has been with us for close to five years now. In a conversation with us, he reflects on his growth within the company and how HGS stands out as an employer.
HGS: How has your journey been so far?