Everyone Has A Voice Here
We are HGS; a global BPM company with more than 21,600 employees spread across 6 countries making a difference to some of the world's leading brands across verticals.
Our mission is to innovate, optimise, and grow our clients' business with the perfect balance of technology and people. This is made easy by the combined drive of all our people to deliver the best results in customer experience. We have a highly motivated and competent global workforce from diverse cultural, ethnic, and professional backgrounds.
At HGS, every employee achieves professional triumph. This is possible because of our passion for the development of our most significant investment: our people. We are committed to realizing their potential through a combination of training, education and sound employment policies. As an organization, we strongly believe that true success in life encompasses both professional and personal spheres. Our policies are designed to help our people achieve their dreams, be rewarded and have a life that is a lot easier than one can think possible.
Our 5 Core Values that are the solid foundation to serve our stakeholders and community. These core values guide everyone at HGS to deliver their best work every day. Our shared values drive every transaction and interaction we make – creating extraordinary employee experiences and outstanding client outcomes.
The culture of growth, learning, support and mentorship, compassion, and dynamism are the pillars of every employee's life at HGS. In all our 70+ delivery centers, the atmosphere buzzes with the high energy levels of our people, combined with their attitude of raring to achieve. This carefully cultivated work ethic enables our employees to feel connected with their roles and give their best. When our people win in the workplace, we win as an organization.
Growth
At HGS, growth is universal, both for our business and our employees. We believe empowering each employee to realise their full potential enables us to progress as an organisation.
Learning &
Mentorship
We believe learning is a continuous process. We have built an environment that facilitates every learning style so that no one at HGS is left behind.
Teamwork
One of the pillars of our culture is churning out great results as a team, and this resonates across our 70+ delivery centers. We are one team, one HGS.
Empathy &
Compassion
Not only do these values dictate the way we conduct every call, but they are also intrinsic to our work environment. We believe we can provide services that are empathetic and compassionate because we treat our employees the same way.
Dynamism
HGS is a fast-moving work environment. To adapt, each of our employees is a proactive decision-maker.
Tenacity
Many in our leadership teams globally have started off their HGS careers handling phone calls. Tenure is an integral part of our work culture, and we give it its due recognition.
Celebrating Our Successes
Our work ethos is firmly rooted in the principles of "people empowerment". We encourage employees to take risks and ownership for all their actions, and pride in their achievements. Apart from yearly recognition, all individual efforts that contribute to the business are recognized on a monthly basis through awards for specific contributions.
Over and above business targets, we also enable platforms where our people can showcase their alternative skills. Whether it is talent honed over several years or skills sharpened at our weekly engagement activities, the delight created by good performances is always sought after at HGS worldwide.
We believe empowerment is best achieved through education. At HGS, there is a constant emphasis on developing individual potential through various training programs. These programs are designed to enhance skills and knowledge, boost confidence, build leadership and improve career prospects.
We have implemented award-winning people development initiatives like the Kaleidoscope 360 and Quality Professional Excellence Program. These are aimed at creating first line business leaders capable of delivering "noiseless service" to our clients and customers. By cultivating brilliant minds within, we are ensuring that we are not leaving any of our people behind in our journey of growth. In 2013, HGS was awarded the North West Employer of the Year for fostering a culture of development and innovation through training by Smart Training, a leading UK-based specialist training provider. We value employees with an entrepreneurial spirit—various platforms are designed to nurture ideas that are novel and out-of-the-box.
Diversity, Equity, & Inclusion
As an equal opportunities employer, HGS believes in attracting, developing and retaining the best talent from all walks of life and backgrounds. The result is an environment where every individual feels valued and respected and given an opportunity to excel in their chosen field. The atmosphere not only ensures that every employee is giving their best but also adds to the individual motivation quotient. Moreover, our diverse workforce helps us understand the compound demography of our customer base and provide each customer with the best possible support. We are, after all, in the business of understanding people and making their life simpler. And, this practice begins within the organization.
​​​​​​​
"Work to Give for a Better Tomorrow."
This is HGS' Corporate Social Responsibility (CSR) philosophy. By working to ultimately give, our belief is that we create a better tomorrow. Involvement with local communities in all our locations is a deeply ingrained practice in the HGS way of life. It aligns with our approach to creating long-term sustainable value for our customers, clients, employees, shareholders, and society. Not only are our outreach programs opportunities to connect with people of underserved communities, but they are also fantastic team building activities. In essence, doing good and bringing a change in the community is not just our way of business. It dictates our interactions in all spheres of life.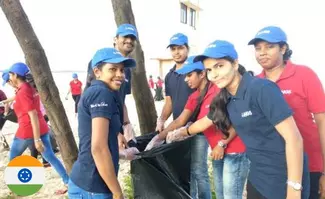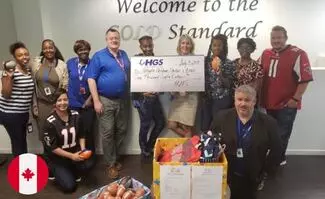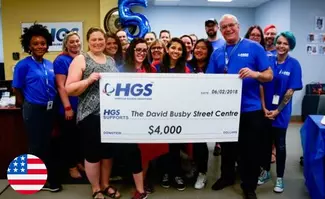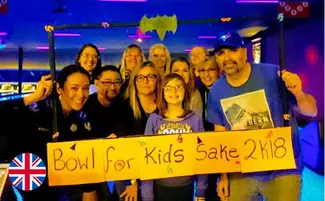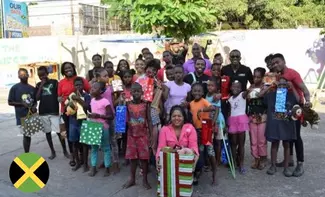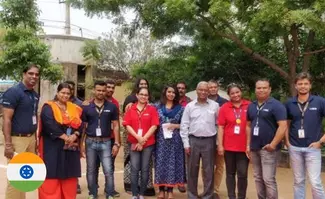 Corporate Social Responsibility Videos
Let's chart your career together
Benefits and perks go beyond monetary aspects at HGS. Our employees are recognized for all their efforts in line with organizational and personal performances. Working with clients spread across the globe offers our people a broad scope of tasks and massive exposure to different business scenarios. Everyone gets to prove their strengths and find new ones simultaneously. So, no two days are the same at work.
Our robust system of internal job postings allows for movement between teams, stemming from our proven practice of looking for talent within first. We believe that the only person one needs to be better than is oneself. Our customized leadership programs help us identify and groom future leaders who can transform our business with new approaches.
There is always a buzz around a great workplace. We take pride in our environment that enables all of us to empower and uplift one another.