Quezon City, Philippines – Our CSR event for Wellness dubbed, "The One HGS FunDay 2018", united over 1,500 employee runners and their families in this city's famous university academic oval on March 18, 2018. Participants ran 2.2kms, 4.4 km, or 8.8km in support of their wellness advocacy.
But in what can be considered a most meaningful turn of the event, HGS employees showed their support to the wellness initiative of Tahanang Walang Hagdanan, a pioneering rehabilitation, and skills training center for persons with disabilities in the Philippines. Tahanang Walang Hagdanan translates literally to "a house with no steps, " and is known for its thriving programs for persons with disabilities thru training, educational assistance, mobility aid and livelihood assistance.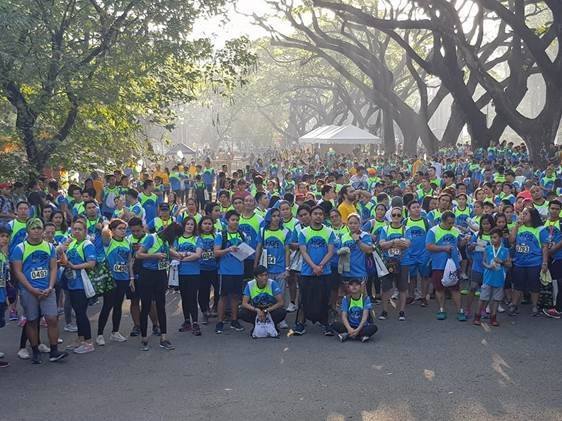 The event also featured a relay run that had HGS leaders teamed up with the organization's representatives, to show that despite their physical disabilities, there is no barrier to being healthy and well.
Tahanang Walang Hagdan received a P150,000 donation from HGS employees during the event. The donation was raised entirely from the registration fees of runners and participants in HGS Philippines' FunDay 2018.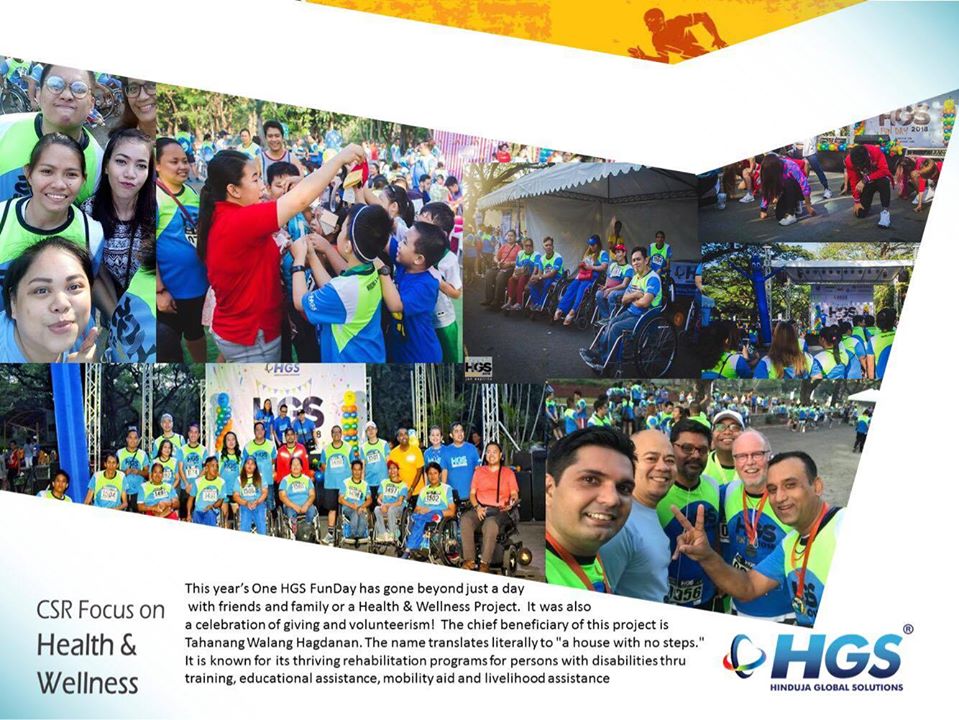 Know more about Tahanang Walang Hagdanan by visiting their official website: www.twh.org.ph.